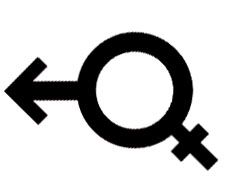 #purplenoise @ transmediale 2019
Haus der Kulturen der Welt (HKW), Berlin
30 January 2019, 11.00 (CET)
Workshop: #iusemyfeelers – How to Grow and Use Your Feelers
Cornelia Sollfrank, Janine Sack, Christina Grammatikopoulou, Isabel de Sena, Johanna Thompson, Marlene Halser, Nina Stuhldreher, Georg Gläser
#purplenoise #imakenoise #iusemyfeelers
Inspired by Donna Haraway, biology, and wireless technology, the workshop gives an introduction to the creation and use of "feelers" as alternative communication channels, as vehicles for creating new stories about the future, and as memes to infiltrate and burst narrow patriarchal-capitalist narratives.
After an introduction to the concept, biologist Andromeda v. Prondzinski gives a lecture on the evolutional aspects of feelers. Then, real feelers are produced during the workshop. Participants are invited to wear them during the festival and report back on their experiences online and offline.
#purplenoise's feelers meme goes back to Donna Haraway's Camille Stories. In it, she describes a future scenario in which humans do not experience gender specification before puberty and, moreover, can supplement their human physical boundaries by freely selecting features from other creatures. #purplenoise chose the feelers as a playful symbol for the necessary expansion of the human sensorium.